WELCOME TO MATRIX BODY MECHANICS MEDIA...
Welcome to our multimedia page where you have access to a variety visual content to better understand N.M.R.T. This includes an image gallery giving vial reference to many physiological processes with the body, session footage of N.M.R.T, and previews of the upcoming documentary being down on the power of touch and N.M.R.T. Humans are visual and it helps in understanding the mind, body, spirit paradigm to have a visual reference. This page is filled will be filled with constantly updated content material so feel free to come back and explore whenever you feel guided.
MATRIX BODY MECHANICS IMAGE GALLERY
Explore images to place a visual to the mechanics of N.M.R.T. The body is the greatest piece of technology on the planet, and understanding it from a more mechanical perspective brings a greater understanding to the necessity for servicing your machine.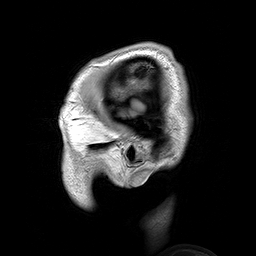 MATRIX BODY MECHANICS VIDEO
This is our video gallery and entrance to MATRIX BODY MECHANICS TV. It is a collective of videos to help you to have a better understanding about the power of the human body and NMRT.
BILL MURRAY ON NEURAL MUSCULAR RELEASE THERAPY
Bill Murray gives a colorful testimonial on NMRT and the power of the body to heal itself. We call it the Inner Physician or "IPhysician" as we reference the body to a super computer in educating with not jsu this work, but the foundational principles of homeopathic medicine.
NMRT & PARKINSON'S
This is a powerful look at the latest groundbreaking results from NMRT in treating Parkinson's. It is one of many neurological disorders running rampant in our society as a reflection of how deteriorated the nervous system can become from lack of a healthy self treatment lifestyle. The patient in the first video was told for almost ten years that this wasn't Parkinson's, but they didn't know what it was. Eventually they just categorized his conditions as such. We really understand very little about the body consciousness. That your body or guttural intelligence is far more advanced than your mental intelligence, yet we let that direct us 24/7. Your body is intelligent and really needs some basic foundations and then can heal almost anything. Touch(massage/structural deeper work), yoga, and high vibrational nutrition. This trinity is the foundation for a temple to be built, and withstand the test of time while maintaining its beauty and sacred spirit and structure.
AN EXTENDED SNEAK PEAK OF "RELEASE"
I am honored to share with you all an extended sneak peak into the film I have been working on about the power of touch and NMRT. It has been a year of my life in dedication and almost half of year away from my children, in service to healing humanity and bring awareness to the healing power of the human body. INFINITE MAHALOS' to the director/ producer Jon Nash for a year of his commitment and diligence to be there to capture all this magic and have share the vision with me bring it with the world in this film. Thank you, Adam Robert Taylor for you creative and cinematic magic. Thank you to Sabrina Vedete Arari, Maria Teresa Chavez, Andrew Keegan, and all the other amazing individuals who have been a part of this amazing journey thats just beginning as we embark on a global journey next taking NMRT to over 10 countries to show how the poet of touch transcends race, religion, culture, language, and environment. How touch is universal. How the world is all connected through the power of release. With a great full heart I give you, "RELEASE"...
KEITH MITCHELL & THE NMRT APPRENTICESHIP PROGRAM
This video is about NMRT, Neuro-Muscular Release Therapy, the power of touch, NMRT APP PROGRAM, and Micah Skye reflected upon by NFL Pro football player Keith Mitchell.
NMRT LECTURE SERIES TRAILER
This is the first promotion for Matrix Body Mechanics online education program that is part of the future virtual branch of the Neural Muscular Release Institute set to launch this year.
NMRT & QUADRIPLEGIA
This one of the most powerful documentations of NMRT and the homeopathic power of the human body to heal itself. This is Hoku. He broke his neck at seventeen, and has had minimal movement of his arms since. This footage was taken after his first treatment with NMRT.
NMRT & MUSCULAR DYSTROPHY
This is the first in a series of not just clinical documentations of the power of NMRT as a solution to a multitude of conditions and ailments, but a series of real people's stories...
JESSE
As a young adult he discovered the raw lifestyle. He went 100 percent raw vegan overnight, and cured himself of paralyses, juvenile diabetes, lymph congestion, among other domino affect health issues that were caused from a polio vaccine. Jesse has overcome all kinds of physical and emotional challenges and is now a raw vegan pioneer and world-renowned expert in healthy raw nutrition and lifestyle. His last challenge to be free of this huge life lesson was an extreme misalignment of his leg, and he found Micah Skye and NMRT. He felt that this science could help heal of this challenge so he could move forward in his life free of pain.
AN INTERVIEW & DEMONSTRATION OF NMRT, WITH MICAH SKYE
NMRT & CEREBRAL PALSY
This is an edited montage that looks into the effects of NMRT on Cerebral Palsy. This patient has a more extreme case of Cerebral Palsy, where his body goes into violent convulsions. For the first time he laid still after experiencing the Neuro-Muscular Release Technique.